Welcome to Michelle Rideout Fine Art
"Roses by the Garden Gate," 7x5 Inch Oil on Panel, by Michelle Rideout
Looking for a Gift for a Special Person in Your Life? Why Not Give Michelle Rideout Fine Art?
Michelle Rideout Fine Art is brimming with new work that will delight anyone on your special gift list. These paintings include landscapes, floral, still life, and figurative. Be sure to check out the wide variety of oils, pastels, and watercolor originals in several sizes.
Commission Michelle Rideout to Create a Portrait of Your Special Pet

When the smartphone picture of your beloved pet just is not good enough, why not contact Michelle Rideout to paint a lasting portrait of your favorite pet. Your pet deserves a more lasting place in your memory than some pixels on your phone. Keep his or her memory alive with a painting suited to that unique personality. Rideout has been drawing and painting custom pet portraits for several years. She cannot imagine life without her own pets, Summer, and Lucy. Just imagine the delight in your child's eyes when you hang a portrait of your pet. Contact Michelle today to get started on your pet portrait.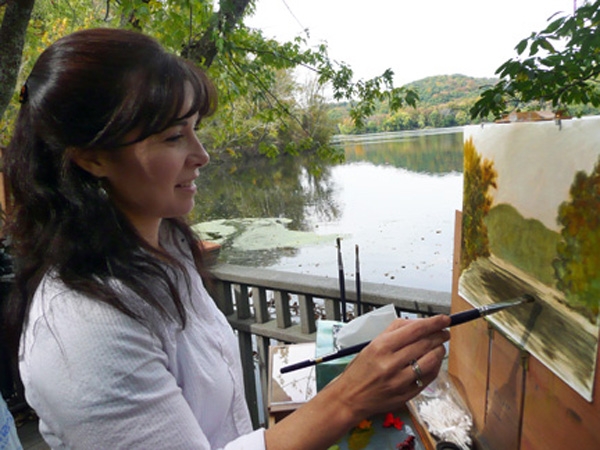 Michelle Rideout Paints at Radnor Lake in Nashville, TN